Community Involvement
At Flashpoint Internet Solutions, we believe in balance. To support that belief, we encourage and support community involvement. Below are the activities Flashpoint or its team members have been involved in over the years. Get on board, get involved (or stay involved) in your community, and let us know how we can help!
Gift of Caring
For years, Flashpoint supported our local Girl Scout troops' "Gift of Caring", donating boxes of Girl Scout cookies to be sent to troops overseas. The picture above was sent back after troops shared the cookies with children in Iraq.
Volunteering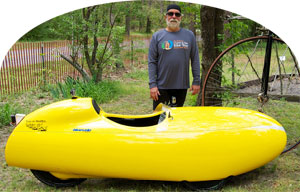 Employees have regularly volunteered their time, combining their hobbies with charity and fundraising activities.
One of our team members is an avid cyclist, participating in events like the "American Cancer Society Shorebird Metric Century." The ride is 100-kilometers (approximately 65-miles); typically held in the Eastern Shore area around Salisbury, Maryland.
Another team member has participated in fitness run events, supporting fundraising organizations such as Susan G. Komen Race for the Cure, Girls on the Run, and the Sterling Volunteer Fire Company.